So after a couple weeks i earned enough to get a tattoo kit for my fiencees birthday and she loved it !
Thanks P2S.
Heres a pic of it the day she got it .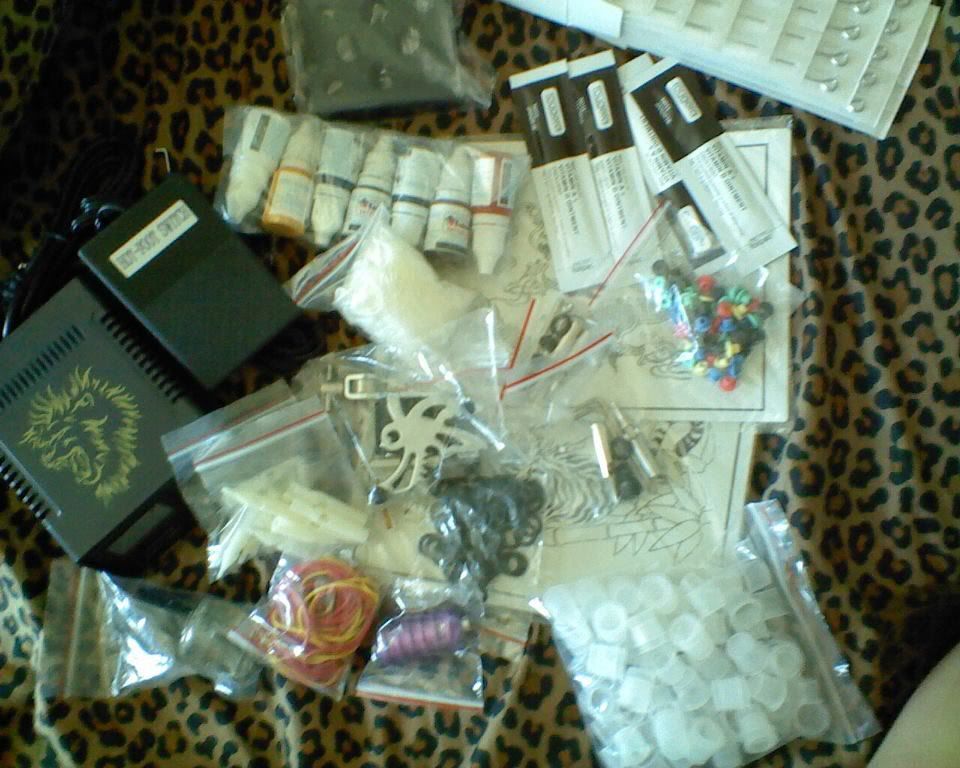 Heres one of the little ones me and her got together . (my chest my homie did not her) xD
And finally i did the long quote on my leg ( its only the third tat i've ever done so its not that good but i like it) that says "Just cant live that negative way, Make way for the positive day" And under it the diamond my girl did as her first tattoo on me.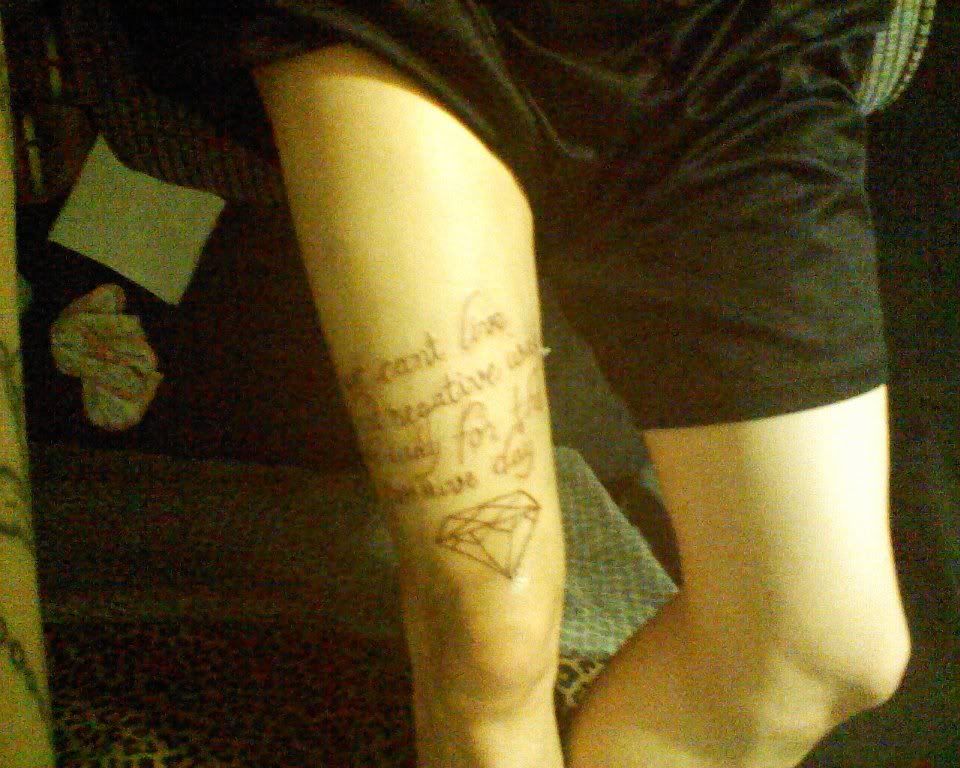 So if you dont think this site pays just look at this. The most important thing is my fiencee loved it and when shes happy im happy x) . Happy P2Sing & fell free to let me know if you like how the tats came out . Thanks !
- Fenoe702 !!